Dr. Richard Amodeo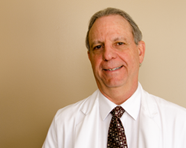 I have been practicing in Memphis for over 30 plus years. The name of my clinic is Dynamic Chiropractic. I became interested in chiropractic in 1977 after I experienced severe neck pain as well as tonsillitis. I went to a chiropractor and was amazed at the results I got. I decided to pursue the field of chiropractic and I went to Life Chiropractic College in Marietta Georgia and graduated in 1983. We hear from many people who have never been to a chiropractor. If you've never had chiropractic care, you might be surprised at how it can help you improve your health.
Dr. Alan Mori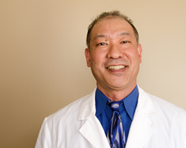 I became interested in chiropractic and alternative medicine due to a knee injury over 20 yrs. ago. I received my B.S. Degree from the University of Wisconsin-Madison and obtained my Doctor of Chiropractic Degree from Logan Chiropractic College. I have been practicing in the Greater Memphis area for over 10 yrs. I have a great passion for educating people on their Nutritional Lifestyle Changes to help with Weight Management, High Blood Pressure, Type 2 Diabetes, Heart Disease and many other conditions.
Tina Ross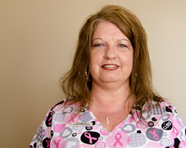 I am a licensed chiropractic therapy assistant. I chose to begin my career in 2005 as a CTA after I experienced amazing results from chiropractic care. I was awarded the TCA Chiropractic Assistant of the Year award for the state of Tennessee in 2011. I am married with 3 children, 4 grandchildren, and have an amazing career and help to make patients feel better.
Facility
We are proud to provide a state-of-the-art facility for the highest quality chiropractic care available. It is one of our top priorities to protect the well-being of our valued patients. We are confident that you will feel right at home in our office as we welcome all patients as if they were family.
Appointments
If you would like to make an appointment, please contact our office by phone or email. Our office facilitates communications and emergency calls and appointments are available and welcome, especially for new patients seeking help.
Financial
We will be more than happy to submit all insurance forms for you and help you recover the most from your benefits. We will do everything we can to help you afford the treatment you need and want. Forms of payment accepted by the office are check, cash, or any major credit card.
Cancellation
If you are unable to keep an appointment, we ask that you kindly provide us with at least 24 hours notice. We ask for this advance notice so that we can offer this appointment to another patient. A fee may be charged if a patient does not show up for an appointment without sufficient notice.
We would like to take this opportunity to thank you for choosing our practice for your chiropractic care.